We get a ton of incoming email inquiries here at World Headquarters. One came in recently with the following subject line:
Possible Bammako vase purchased at Goodwill for $5.99!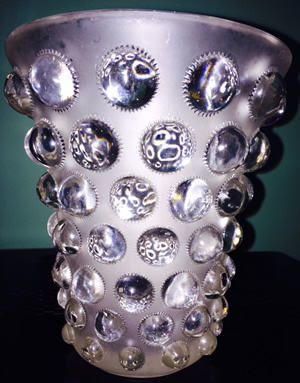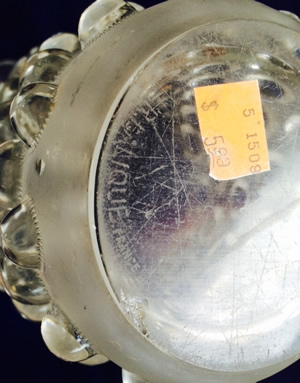 The buyer of the vase was checking with us to see if the vase was authentic, and provided the following information:
I had it for two weeks before I looked for the maker's mark. It is 18 cm.
The purchase was made based on looks and price. The buyer did not know it was the work of Rene Lalique.
How did the owner of the $5.99 purchase even find out the name? That's easy. Here's the typical scenario:
You don't know anything about R. Lalique or Rene Lalique.
You find, inherit, or otherwise acquire a vase with an R. Lalique signature on the bottom. You type R. Lalique Vase into Google and see what comes up.
Hopefully your top result will be the main Vases Page in the Rene Lalique Catalogue here at RLalique.com. You click on that result and scroll through the photos of over 270 different vase models to find the one that matches your vase. The name of the vase is right under the picture, and in one click you are on the model page for that specific vase where you get just about all the information you might ever want to know.
The two photos shown here were included with the email. They tell the whole story. You can judge for yourself how we responded.