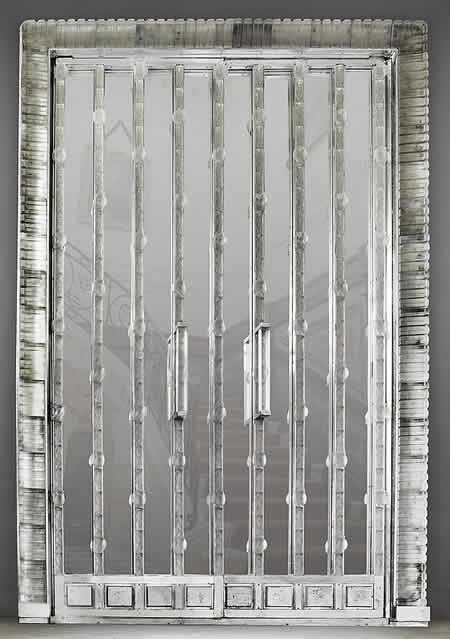 The great R. Lalique Moineaux Chambranle Crante Doors from Villa Millbrook, the Jersey home of Lady Trent sold as Lot 131 on November 22nd at Sotheby's in Paris at their sale Arts Décoratifs du XXe siècle & Design Contemporain. Against a pre-sale estimate of €400,000 – €600,00, the final hammer price was €1,750,000 which totaled €2,024,750 including buyers premium, or approximately $2,750,000 at today's exchange rates. This great R Lalique result is a world record price for a single Rene Lalique work at auction!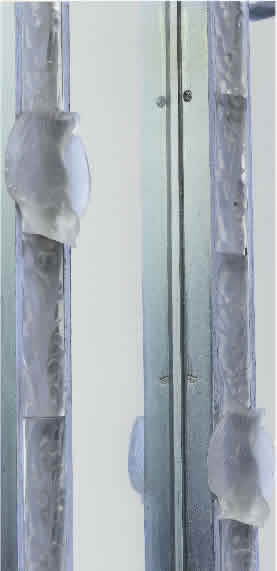 The wonderful glass and nickel plated steel frame double doors were exhibited in 1929 both at the Salon de la Société des Artistes Décorateurs in Paris, and also at Breves Galleries the same year. They were then installed in the home of Lady Trent, the patron for the famous Lalique Glass Church of Jersey architectural commission which stands to this day as a monument to the great Lalique!
To find out more about Rene Lalique and his architectural creations, from the following link you can access all of the Rene Lalique Architectural content here at RLalique.com including past Lalique Architectural auction results as well as news and reference articles.
All Articles on These Topics: R Lalique and Rene Lalique News, R Lalique Architecture - Rene Lalique Architecture, R Lalique Rene Lalique Auctions News and Results