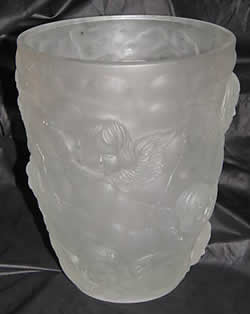 The October 16th issue of the "Antiques & Auction News", the antiques publication that bills itself as "The Most Widely Read Collector's Newspaper in the East!" has an extensive article covering the highlights of what collectors should be aware of in the area of fake Lalique and other dodgy items passed off as RLalique. The article, titled "Fooled By Fakes: Buyer Beware! Rene Lalique Art Glass by Anita Stratos", also includes a discussion on color changed radiated pieces, as well as advice on how to protect yourself by being well informed.
The main reference material for the article was the information found here at RLalique.com in our section on Fake Lalique items, as well as in phone conversations between the author and an expert here at RLalique.com World Headquarters! Seriously, when you want to talk Ghosts; who you gonna call? You call Ghostbusters! When you want to talk RLalique ……….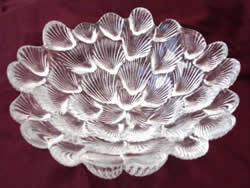 We've posted the article in its entirety with the generous and kind permission of the author Anita Stratos, in our Rene Lalique Articles of Interest Section! In addition to this article, you'll also find several other articles of interest in that section, including articles covering bid rigging at auctions and other illegal bid schemes, which were written by a lawyer knowledgeable in auction law.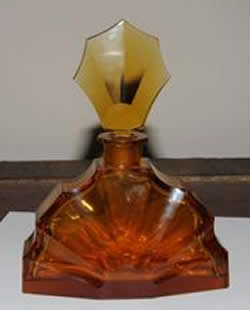 We noted for the fakes article, that the incidence of fake Lalique items is much less than in many other fields, but as you can see from our Fake Lalique Section, and also the RLalique Police Page, there are landmines out there to be avoided.
Great news to have coverage of information from our site by a large and respected antiques publication. And also to have wider coverage of the kind of information that collectors should have to protect themselves against a mistaken purchase. One of the worst things for a collecting community is to have anyone, especially novice collectors or beginning collectors buy a fake or other problematic piece.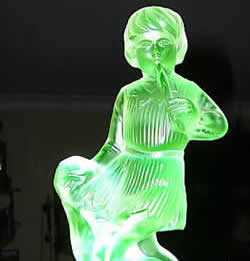 It's in the interest of all R Lalique collectors to have widely available information in this area, and to have a large overall knowledge base of public information that purchasers can access to get educated. This article is another step in the right direction of increasing public awareness and education. Check it out.
By the way, every item model pictured in this blog post has been represented or offered for sale as R Lalique. None are.
All Articles on These Topics: Articles of Interest to R Lalique Collectors, R Lalique and Rene Lalique Fakes-Copies-Frauds, RLalique.com