Suspicious R Lalique Online Auction And For Sale Listings News On This Page Is Generated From Website Visitors Reports Of Rene Lalique Fakes, Forgeries, Copies And Other Questionable Listings! Fake Lalique Antiques: Quick Link To Blog Thread To Post An Item Or Leave A Comment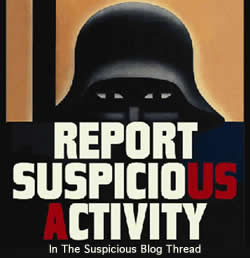 Remember, these kinds of problems are much less prevalent with R. Lalique than with many other collecting fields. R. Lalique is a well documented collecting field. Most R. Lalique fakes are easily identifiable by anyone familiar with the works of Rene Lalique and usually involve a fraudster just signing R Lalique to some random item. But as prices have increased so has the incentive for bad behavior. To learn more about R. Lalique fakes, copies, and forgeries, check out the R. Lalique Fakes Section of our site. And if you have an R. Lalique item you are concerned about, we offer a Free R. Lalique Authentication Service! Finally, these are reader reported items. We are not on patrol to catch every spurious listing that appears. So if you know of an obvious fake listing that does not appear here, it only means that it has not been reported to us, it is not some kind of default authentication! We welcome and rely on reader contributions, and we encourage everyone to participate in what we hope will be a worldwide community effort to provide a central source of information on suspicious R. Lalique listings.
What Items We Will List - We'll report and list anything that in our opinion is not R. Lalique but which is represented in any way as R. Lalique, including fraudulent listings where the item does not exist, and the stolen photo listings where the seller does not have the R. Lalique item shown in the auction photo. We also will list items where there is any inference in the auction listing that the item may be an authentic work of Rene Lalique or a period item related to Rene Lalique when it is not. And we'll list items where the seller makes a claim that an item is R. Lalique or is related to R. Lalique but does not in our opinion provide sufficient clear evidence to back up that claim. We also will list items where the overall advertisement might confuse a buyer. And we may include ads that make ridiculous or false claims even if the item is R. Lalique. For example, if the seller claims the advertised item is the only example known to exist and that statement is false. Finally, we will also list items that are classified as something they are not, even if they are R. Lalique. For example, if a seller claims a piece of stemware is a vase. Keep in mind that the seller of an item represented to be R Lalique does not always know it's not authentic. The knowledge or motive of the seller is not important, only the authenticity matters. Many sellers acquire items thinking they are authentic and are making representations they believe to be true. Also, we sometimes approve comments based on the condition of an item, but generally this is not the place to discuss the condition of actual R. Lalique items. If you want advice concerning real R. Lalique items (value, condition, quality, etc.), please check out our Rene Lalique Consulting Services.
Sellers Note: Take a look at the modern Lalique signatures page on the site. There are some hard and fast rules where an item cannot be a pre-war R. Lalique piece. For example, if the word CREATION is part of the signature on the underside of a perfume bottle, even if it is also signed R, Lalique, it's modern crystal (maybe not even made by the modern Lalique company) and not R. Lalique. If the word Cristal is part of the markings, it also is not R. Lalique.
To Submit A Suspicious Item - Go directly to the Suspicious R. Lalique Items Blog Thread in our Rene Lalique News & Blog Section, and leave a comment with your item info and your concerns. You have to register to comment, by clicking the Register link, accessible from the right hand sidebar on any Blog page. Your name and email will not appear in your comment. Also please review the Rules of the Comment Road accessible from any Blog page, before leaving a comment.
To Comment, Request a Correction, Or Ask A Question About An Item Already Listed Here Or In The Blog - Go to the Suspicious R. Lalique Items Blog Thread and leave a comment with your question, request, or your information.
The Suspicious "R Lalique" Listings - 59 Currently Active Items!
Recently Dodged Bullets - 0 Expired Items During The Last 3 Weeks!