Yes friends, you read it right. It turns out that there is a second identical twin of Rene Lalique (that would be identical triplets?), this latest one discovered by an enterprising R. Lalique dealer no less! You can see the amazing resemblance from the three photos that we dug out of the archives here at World Headquarters. The resemblance between the three photos is uncanny!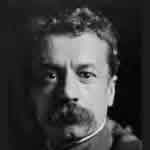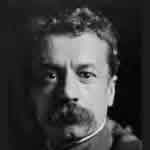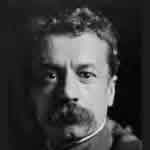 The hitherto unknown Sabino Lalique has apparently languished in obscurity for, well for over a 100 years until finally being discovered by an RLalique dealer moonlighting as a genealogist. We'll just shorten that to Genie, which makes more sense than you might know. For as western readers of Arabian Nights will remember, Aladdin was granted wishes for doing what? For freeing the Genie from a LAMP! So Genie it is. And shown just below in the first photo is the Genie's lamp, being sold under the auction title "Illuminated nude figure believed to be by Sabino Lalique"!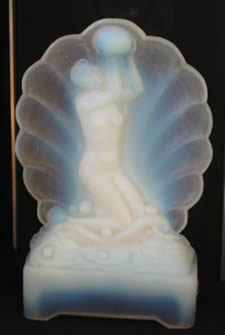 And to think the fruit of all the Genie research is being given away for a mere £650 on Ebay in a listing titled: "Illuminated-nude-figure-believed-Sabino-Lalique" no less. Just when the thought occurs to you that every story ever to be told has been told, a good morning laugh awaits.
Of course, all this would be merely ridiculous if some guy picked up a piece of opalescent glass at a garage sale and claimed or inferred some relation to Rene Lalique (of course maybe that's what happened here :). But when a longtime R. Lalique dealer ties in the great Rene Lalique to this? Well, ridiculous would be most kind. We especially like how Genie tossed out Suzanne this and that in the auction ad. We've got a creative thinking Genie here for sure, with some real ingenie-ous tendencies!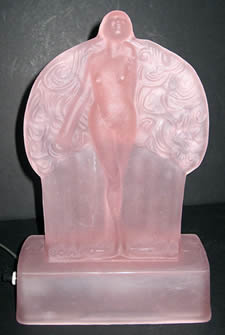 Funny thing is that even the Sabino thing might be questionable. We are not Sabino experts, so it might be Sabino for all we know. It might be Fenton too. Heck for all we know, it might be Picasso's girlfriend in a one-off glass creation that old Pablo thought up after a basketball game.
Seriously, to be frank (and yes, pun intended as you'll see shortly) if we had to throw out an equally likely possibility in our minds, we'd propose FRANKART glass as a good guess.
Frankart glass you ask? Well yes there is such a thing. And the 2nd photo shows what is advertised as Frankart and identified as a portrayal of Sally Rand (real name Harriet Beck), the famous Deco and Depression era flapper burlesque star! Sally was especially noted for her ostrich feather fan dance AND her balloon bubble dance!
In Chicago during the 1933 World's Fair, Sally was arrested four times on the same day for indecent exposure while riding a white horse thru the City while seemingly (but not really) nude!
And ignoring Genie, whom we've never met, there's more of an esoteric ying-yang relationship with Sally Rand and our own experience than meets the eye, all from reading the articles and never looking at the pictures of course, and which explains why we're so interested in Sally. You see, Sally was arrested for going around creating the illusion of indecency, whereas some people we know in certain circles*** are busy doing just the opposite; going around creating the illusion of decency. Hmmmm.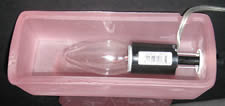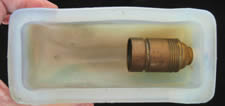 And when you look at the details of these two pieces together, the one attributed to Sabino Lalique and the one attributed to Frankart and to Sally Rand, well the thought occurs to expansive thinkers that old Sabino Lalique might have worked for Frankart at some point and used some of his old ideas to create similar glass figures. Heck, while Rene Lalique was busy associating with Sarah Bernhardt, old Sabino must have been out flapping his wings, taking in a little Burlesque, and associating with an entirely different group of glamorous people. How else would he have met Sally and known about the balloon bubble burlesque thing to use for a lamp design?
The whole thing is Genie-us!
The final touch in the online ad for the Sabino Lalique lamp are the entire "Terms and conditions of the sale": "It is quite normal on R Lalique pieces to have a certain amount of bubbles or lines and small imperfections related to the manufacturing of the piece and also a certain amount of wear and scratches is expected due to their age. I would be happy to deal with any queries and explain the extent of these details about any item."
Ignoring the obvious question: "What exactly does this have to do with the lamp?", why not S Lalique? 🙂
*** Circle, as used here, has several synonyms in the Merriam-Webster Thesaurus including pack, ring, crowd, and bunch.