Im Kinsky auction house is reporting that they sold the René Lalique Vase Ecailles Fake Ecailles Vase that was Lot 627 on July 6th, 2021 for a hammer price of €5000 as shown in the 2nd and 3rd screen shots below. Assuming we deciphered their commissions page properly, the all-in total price is in the low to mid 6000 euros range. The approximate dollar equivalent would be in the low to mid 7000 dollars range. But whatever the exact final price, it's a scandal.
Our initial post on this vase offering can be found at: Im Kinsky Auction House In Vienna Offers A Fake Ecailles Vase as René Lalique. In that post you'll see the information documenting the fake that we sent to the email address listed for the Im Kinsky guys pictured below.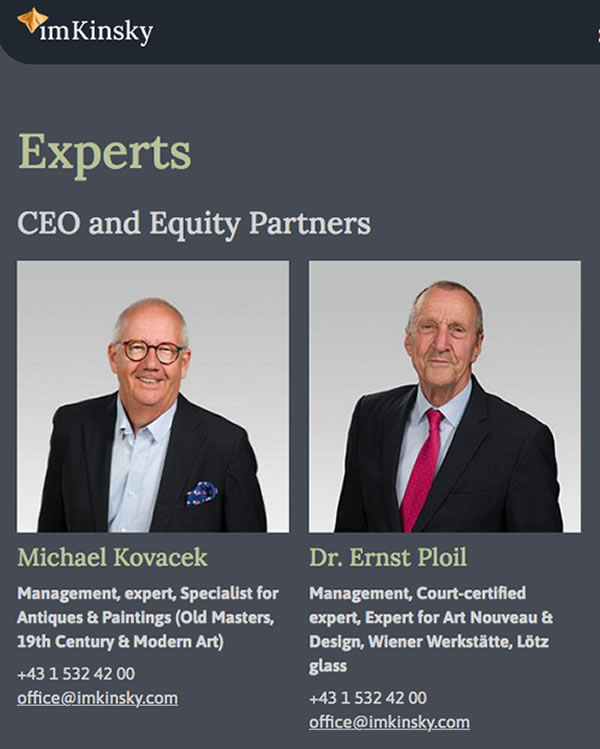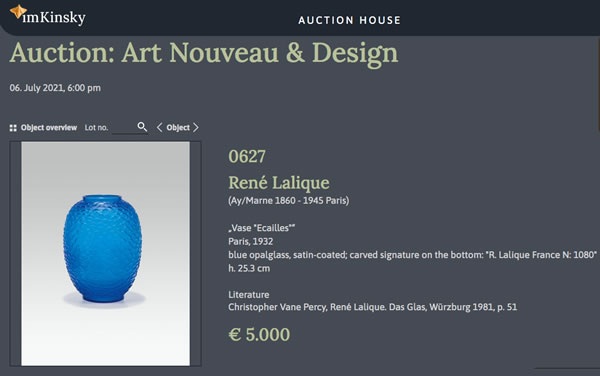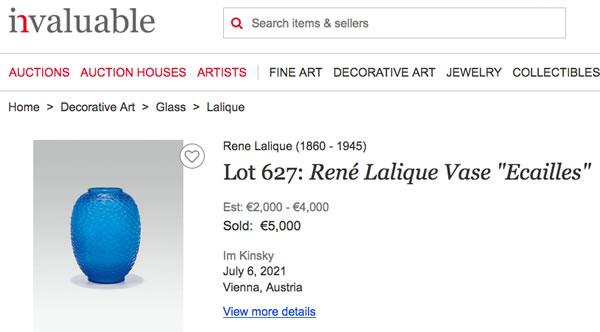 And as usual, if anyone out there in R. Lalique Land or anywhere else thinks we have anything wrong in this post, please let us know by leaving a comment here. We will promptly and cheerfully make any necessary corrections.
** P.T. Barnum: The quote in the title of this post is attributed to P.T. Barnum. Barnum was a famed American businessman, philanthropist, author, publisher, politician, and showman. He said of the latter "I am a showman by profession … and all the gilding shall make nothing else of me". His most famous accomplishment was the founding of the Barnum & Bailey Circus (The Greatest Show On Earth) when he was 60 years old in 1870. Barnham died in 1891 but the show went on. In 1907 the circus was sold to the Ringling brothers and the show went on. In 1919 it was merged with the Ringling brothers' circus and the show went on. The show finally ended its nearly 150-year run in 2017 with the closure of the Ringling Bros. and Barnum & Bailey Circus.