Rene Lalique made extensive use of Flora and Fauna in his famous Lalique Jewelry, and in the majority of his Lalique Glass designs. Nicholas Dawes, noted Rene Lalique personality, Antiques Roadshow Appraiser, and author of the seminal 1986 work "Lalique Glass", is giving a lecture today in New York City analyzing the historical use of Flora and Fauna as art forms by Rene Lalique.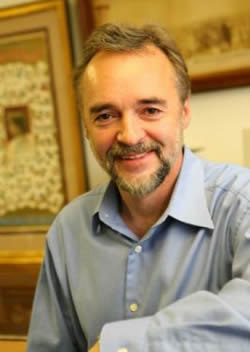 Mr. Dawes is in New York this week in his role as a consignment director for Heritage Auctions where he is overseeing this year's largest Rene Lalique Auction on Thursday December 10th. We have previously written about this exciting Lalique Auction and have also included details in the Rene Lalique Auctions Worldwide Section here at RLalique.com!
This scholarly and informative lecture will be in Manhattan at 104 East 25th just off Park Avenue on the 3rd Floor at 4:00 PM. Readers of RLalique.com that will be in New York City today are invited to attend. There is no charge, and there will be a cocktail reception following the 1 hour lecture where attendees will also be able to view the many R Lalique items in Thursday's auction. If you tell Mr Dawes you read about the lecture here at RLalique.com, he'll buy you a drink at the reception! But even if you don't tell him you saw it here, cocktails are free 🙂 and you will get a chance to talk to Nick and other Rene Lalique enthusiasts and collectors in attendance.
A wonderful opportunity to learn more about the talent and creativity of the great Rene Lalique.
All Articles on These Topics: R Lalique and Rene Lalique News, Rene Lalique Biography, Rene Lalique History and R Lalique History