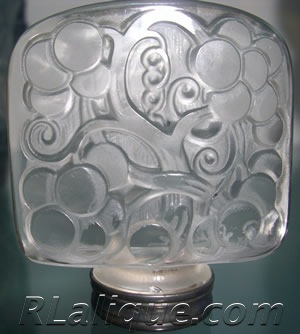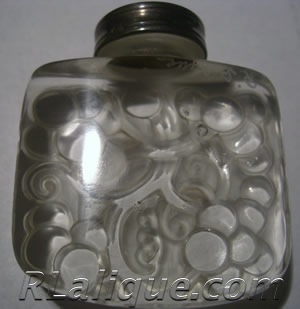 A long time collector has had this piece for a long time…makes sense.
The collector bought it as a cachet. Not in the cachet section of any book we've seen.
RLalique? A clever ploy?
An un-recorded cachet? A converted stopper? A missing piece to a really big puzzle?
A photoshop photo of nothing created to perplex readers of this blog? And what is with the removable metal thing on the bottom, obviously removed for the upside down photo?
Hmmm. Does anyone have any thoughts on what it is?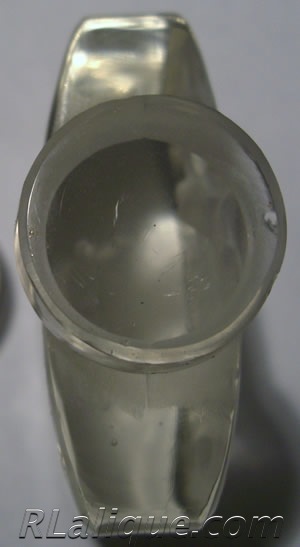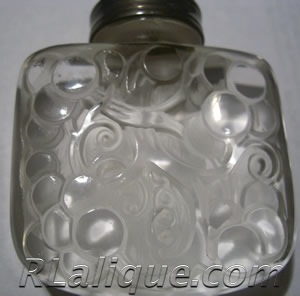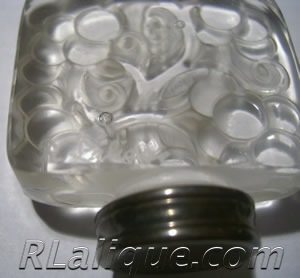 UPDATE December 2017:
This has been resolved!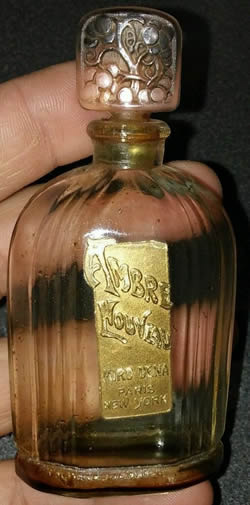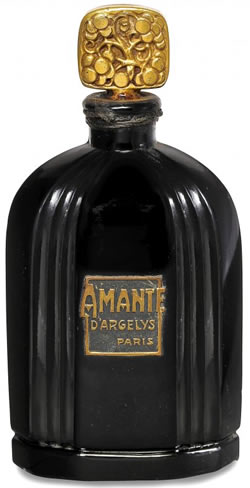 The perfume bottle for the Miro Dena fragrance Ambre Nouveau and the same bottle for D'Argelys Eau De Cologne and their fragrance Amante have this one side decorated grapes on vines "seal" as their stopper!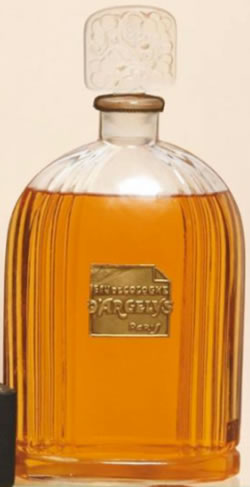 The bottle was made by the H. Saumont Glassworks in the late 1920's.
All Articles on These Topics: R Lalique - Rene Lalique Authentication, R Lalique Rene Lalique Seals Cachets