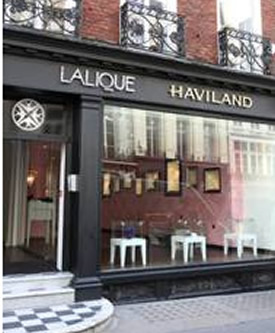 Lalique and Haviland Join Forces and Open A Joint Flagship Store in London: A renewal of old ties between the family name of Rene Lalique and the family name of David Haviland was cemented in London recently, with the opening of the new Lalique Haviland joint flagship store on Conduit Street. This store name recalls ties between these two great families that go back to 1916.
Here is a brief history: Haviland was started in 1842 by David Haviland. He was a member of a New York family that imported and sold china. In the early 1840's he traveled to Limoges France where he founded the great Haviland manufacture. His two sons, Charles and Theodore were active in the business, Theodore in New York dealing with marketing matters, and Charles, the oldest of the two sons in France at the factory in Limoges. After David Haviland died in 1879, Theodore moved to Limoges to participate more directly in the management of company affairs. For whatever reasons, by 1891 the two brothers had irreconcilable differences and joint control of the Haviland Company was dissolved, with each brother going it his own way. Charles operated under the old family company name of Haviland et Cie, and Theodore under the name Theodore Haviland Limoges. The two brothers competed not just with other companies, but against each other. The last decade of the 19th century also saw the rise of the great Rene Lalique, who's reputation as a jeweler and designer in Paris had spread worldwide. Lalique's primary focus in the last decade of the 1800's was jewelry and unique objects. It was the famous glassmaker Emile Galle who recognized Rene Lalique as the "the inventor of modern jewelry".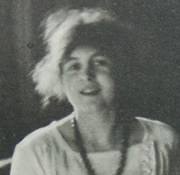 In 1892, Lalique had a daughter by his second wife, whom they named Suzanne. Suzanne became an accomplished designer and painter in her own right, without any formal art training. Growing up as close to the great Lalique as one can get, was all the training required. Her vase designs cover two pages in the R Lalique Catalogue Raisonne, and her paintings and decorative arts are now spread around the world. At least two Rene Lalique production vases were designed by Suzanne Lalique; the vases Sophora and Penthievre. She also created great porcelain designs for Haviland during the last half of the 1920's and into the early 1930's, and she is credited with having painted in 1931 the only recorded portrait of Rene Lalique created late in his life. And of esoteric interest to both historians and stemware collectors, is the SH monogram which graces the stemware set Monogramme in the Catalogue Raisonne. These are the stems that start at #5042 on Page 831 of the 2004 edition. These stems were sold in minimum orders of 100 pieces. But for the big order, Lalique et Cie would put your own monogram on each stem. That's probably how they figured out the name for this design! Apparently, Suzanne Haviland was an early customer :).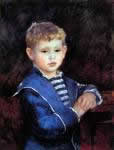 As things would have it, in 1916 Suzanne met the photographer Paul Haviland, the son of Charles Haviland, when Paul was slightly older than shown here in an 1884 portrait at age 4 by noted painter Pierre-Auguste Renoir. Paul was an accomplished photographer, and among his other claims to fame, he would be given photo credit for the pictures in the 1932 R.Lalique Catalogue, a fact omitted from the 1981 Dover reprint! Paul was born in Paris, but graduated from Harvard and spent much of his early life in the United States. Having been called back to France to help with the management of the company in 1916, that same year he met and by 1917 would marry Suzanne Lalique. Long story short, Charles died in 1921. Theodore died two years earlier in 1919. The Haviland et Cie family businesses of Charles had lots of problems and became a full employment company for lawyers! Haviland et Cie eventually slipped out of family ownership and was liquidated in 1931, but the Theodore branch of the family continued on with their company under the leadership of Theodore's oldest son William, who had joined the company in 1903 and who took control upon the death of his father. The Haviland name and company was restored to unity and total family ownership in 1941 under William Haviland, when he and other relatives purchased all the names, designs, and rights of the previously liquidated Haviland et Cie. One interesting point is that from 1942 to 1957, Haviland was produced in Pennsylvania, production having been started up there by William in the chaos that was World War II.
Fast forwarding a bit, control of Haviland would find its way to the current owners Financiere Saint-Germain (FSG). Here is a link to an informative Haviland website. Why do we care about all this? Well, that's the start of another (much shorter) story.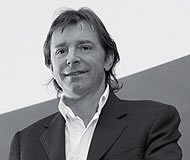 In February of 2008, the Lalique Cristal Company was acquired by the Swiss company Art & Fragrance (ARTN). The price was €44,000,000 Euros, which today would be about $58,500,000 US. This was somewhat of a marriage of equals, as Lalique's sales of around €67,000,000 Euros for 2007 were higher than the sales of its acquirer. Art & Fragrance is headquartered near Zurich, and its shares are listed on the BX Berne eXchange under the symboi ARTN. It appears that the vast majority of ARTN shares are controlled by Silvio Denz, the Chairman of ARTN, who is shown here in a photo from the company website. Mr. Denz is also one of the driving forces behind the new Lalique Museum, the Musee Lalique in France which we recently wrote about. In September of 2008, Art & Fragrance sold just under 1/2 of Lalique to FSG, which as we mentioned, is the owner of among other things, Haviland, at a price of 20.5 million Euros. This is how we have reached the point of the accompanying photo of the new London Flagship Store. This writer thinks Paul and Suzanne Haviland would be smiling if they could see it! And now you know……… ( think Paul Harvey). 🙂
A final note: Paul Haviland died in 1950, and Suzanne Lalique Haviland, having lived to the age of 97, died in 1989. For more information on Rene Lalique and his family, see our Rene Lalique Biography.
All Articles on These Topics: Lalique Crystal - Cristal Lalique Company, R Lalique and Rene Lalique News, Rene Lalique Biography, Rene Lalique History and R Lalique History