Louis Rault was a French Jeweler, Sculptor, and Medalist. He lived mostly during the 2nd half of the 19th century from 1847 to 1903. Louis Rault was the artist for the design of every item you see on this page (except the last medal shown). The LR mark just below is the reason he appears here. Owners of Rault works that have this signature or monogram or mark, often believe they have an authentic Rene Lalique jewelry or other item because his LR signature is easily confused as an RL signature. Of course there is no Rene Lalique original signature that looks like Rault's RL monogram, but if everyone knew this, there would be no confusion.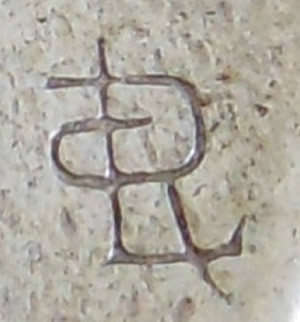 Rault's designs were put to widespread use. His LR or RL mark appears on huge numbers of medals, medallions, brooches, cuff links, buttons, hatpins, stickpins, lockets, pendants, money clips, snuff boxes, letter openers, and similar items carrying his designs**. We've also seen the medallions referred to as coins on more than one occasion. The same design can appear on many different kinds of objects, in several different materials, and many are enhanced with various gems and/or surrounds as well. It's important to keep in mind that the widespread designs that bear the RL signature are but one facet of the work of Rault. He made unique objects, worked for Boucheron starting at the age of 21 and continuing for 7 years (an 18k gold stickpin for Boucheron in the original case is shown below), was a well known chaser in his time (perhaps the greatest of all according to none other than Henri Vever), and his work won many artistic awards. His creations appear in several museums such as the Musée des Arts Décoratifs. And those museum works include for example the cast and chased silver parrot motif waist-clasp you will see in the last rows of photos below from the collection of the British Museum. In addition to the waist-clasp, also shown at the end are a belt buckle and an apparently unique gold, opal, and enamel brooch circa 1890 signed L. Rault.
But it is not these larger items, many of which are likely unique Rault signed works that concern us and they are only shown at the end of the photos for biographical and artistic reference. It is the constant appearance of the Louis Armand Rault designs with the LR mark being sold and misrepresented today as R. Lalique, which puts any Rault works in this Rene Lalique Forgeries category. It is these works and their treatment in the marketplace that has caused us to create this page as a reference and resource about Louis Rault and his creations. Note that the bronze footed Stags Box near the end of the photos carries the LR signature. We have seen several examples of this box and it is not a unique object. The silver (or silver plated brass or bronze) square Faisans Box below also has the LR signature and we doubt it's unique, but we have only seen this one so we cannot say for sure.
It makes sense that Rault's work could be confused for another reason in addition to the LR monogram. Many (but not all) of these items are somewhat in the style of R. Lalique. Rault was a contemporary of Rene Lalique, they both worked as designers and jewelers during the art nouveau period in Paris. It's highly likely that they knew each other. However, none of the items shown on this page are the work of Rene Lalique. None are R. Lalique. While all items on this page were designed by Louis Armand Rault, most were produced by a myriad of different manufacturers. Rault designed them because he was an artist and jeweler by trade. And of course he put his initials, his signature, on those designs as they were not created with the intent to deceive anyone.
For other problem jewelry items see our Fake Lalique Jewelry page. Have more questions? Check out our Authentication Services.
** Note the LR monogram (regularly misrepresented as an RL monogram) was used on all the small round objects we have seen. However, at least for the few bigger or unique pieces shown at the bottom of the photos (except the bronze wildlife boxes which are signed LR), they are signed RAULT or L. RAULT and not with the LR - RL confusion mark. The silver somewhat triangular shaped medallion shown below with the inscription that begins "LA FINANCE GUIDE... " has a combination signature of the LR confusion mark appended with AULT so that it reads LRAULT.
Finally: Just for info and to avoid confusion, at the very end of the photos we have an actual French Railways medal that was awarded by the French Minister of Public Works to a Louis Rault in 1935 that at least on the front is in the style of our Louis Rault. But the guy who got the medal was not our Louis Rault. Our guy was long dead in 1935. Obviously it's not signed with the RL mark, and we just thought it was so weirdly coincidental that we'd include it at the end for the heck of it.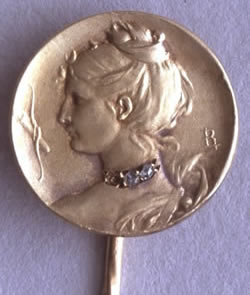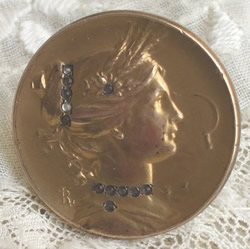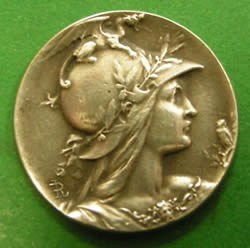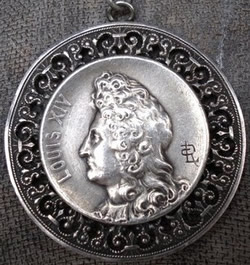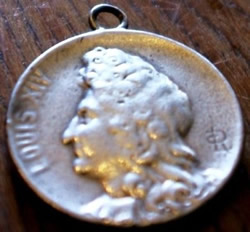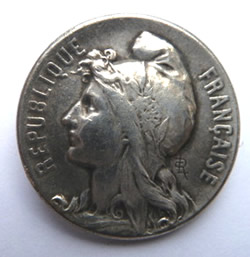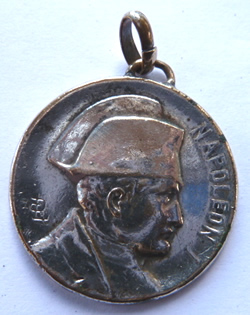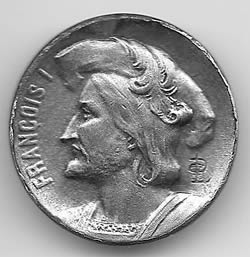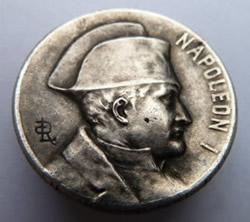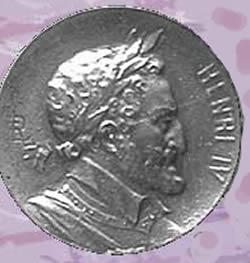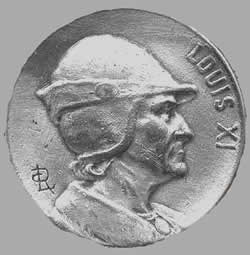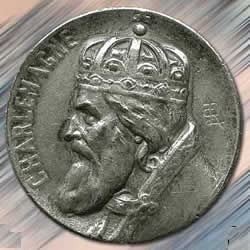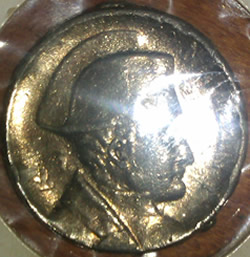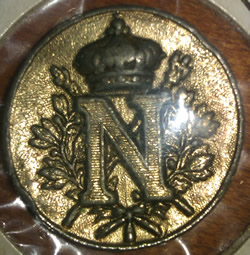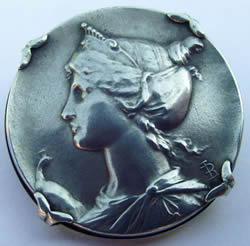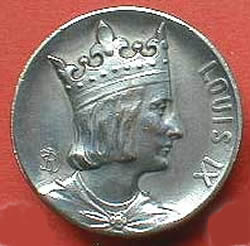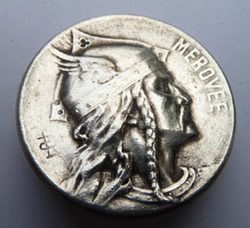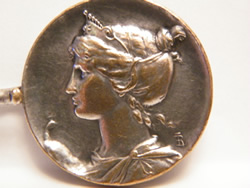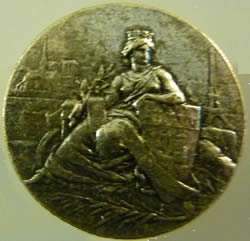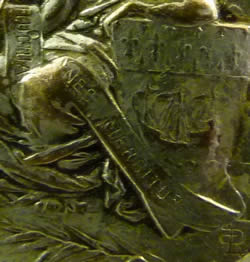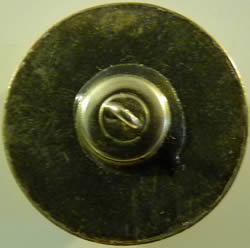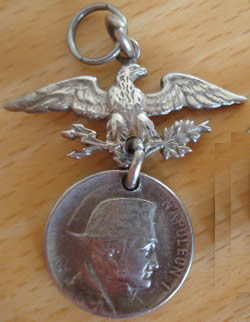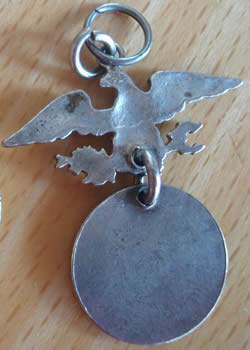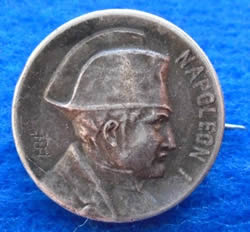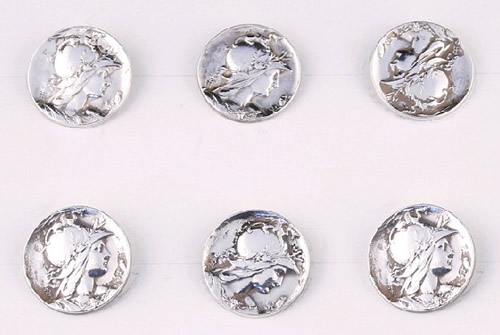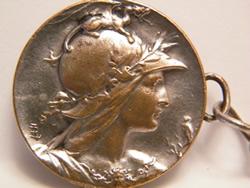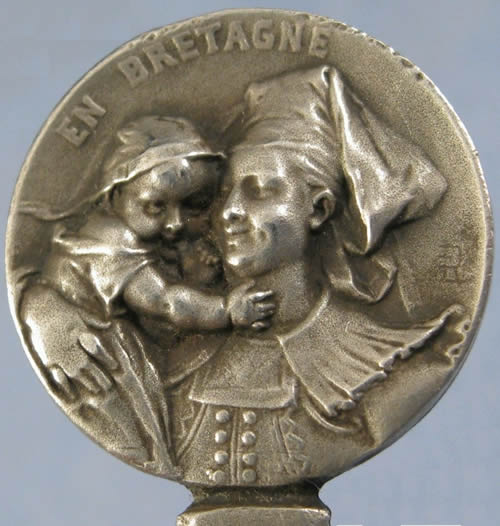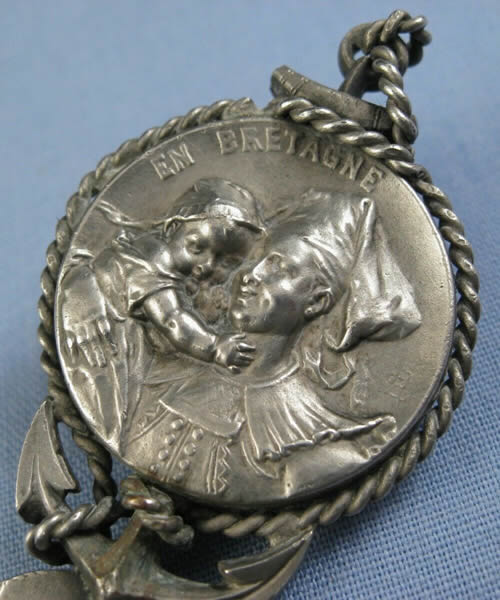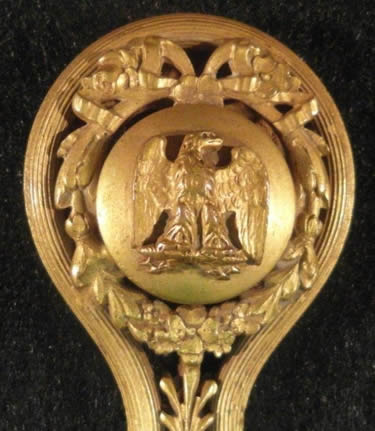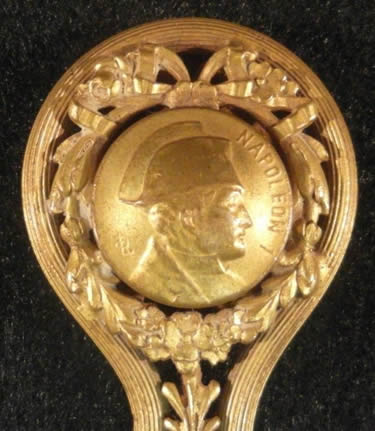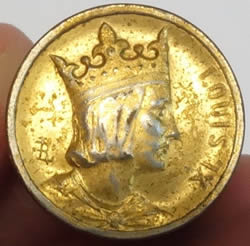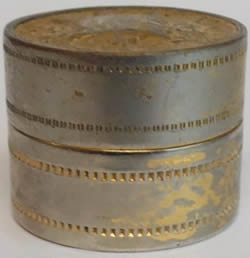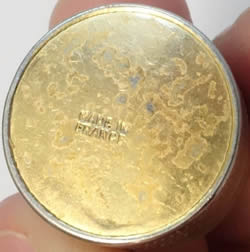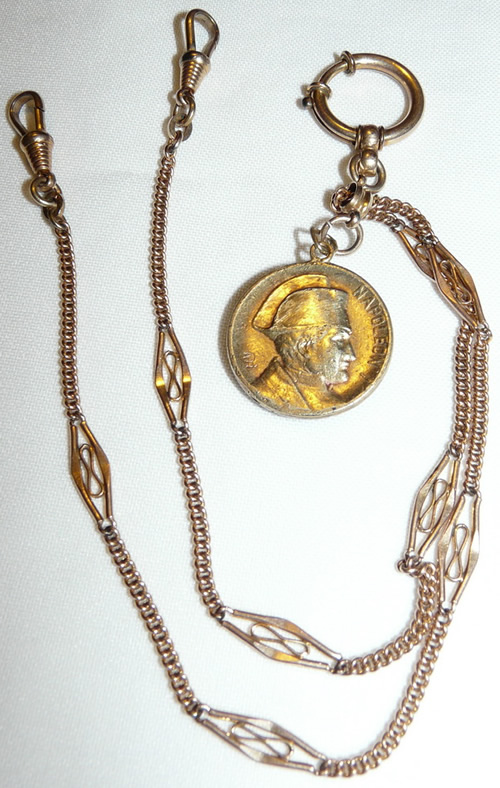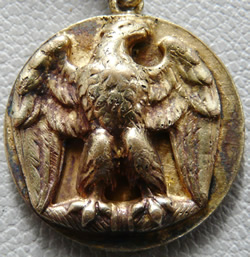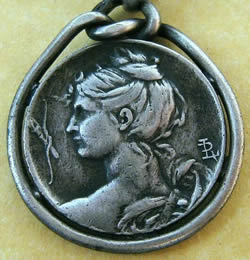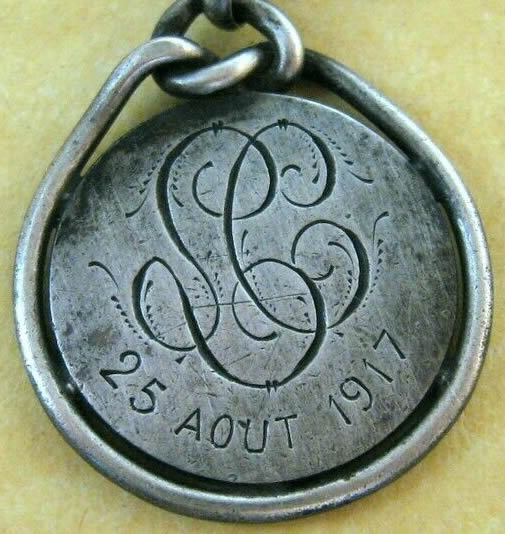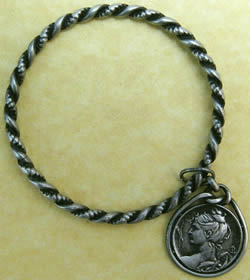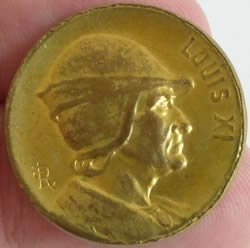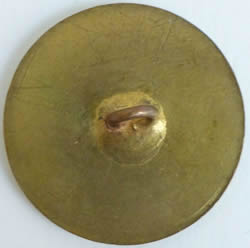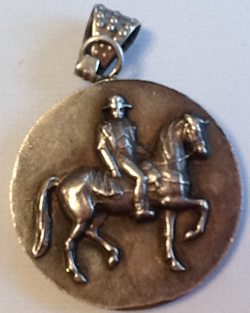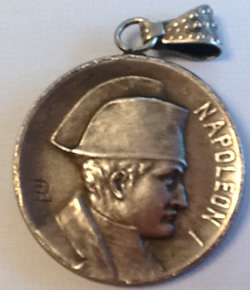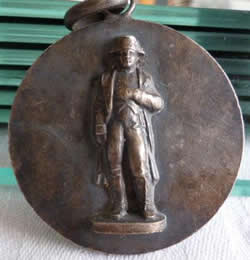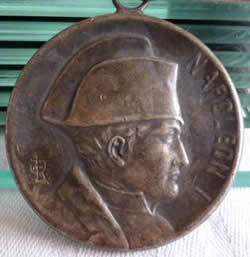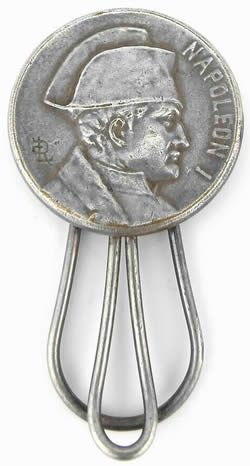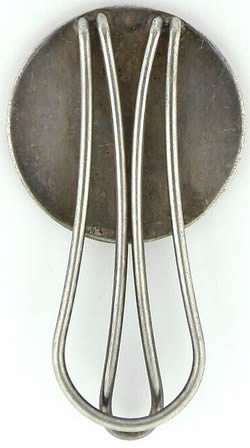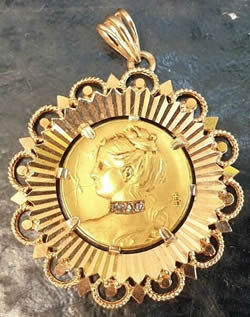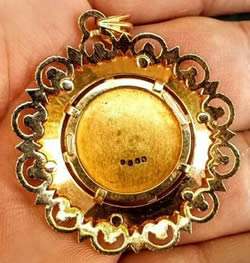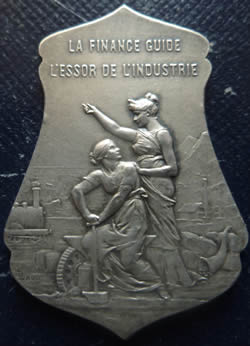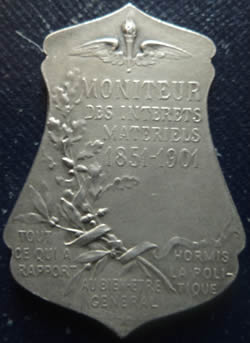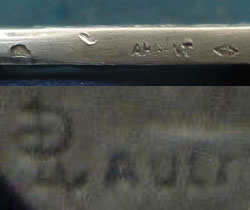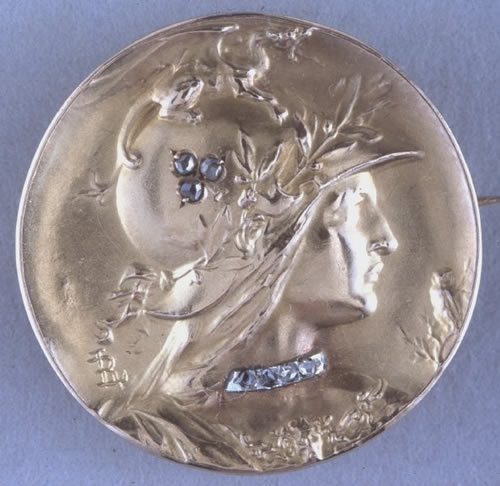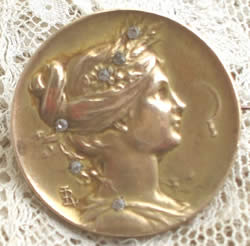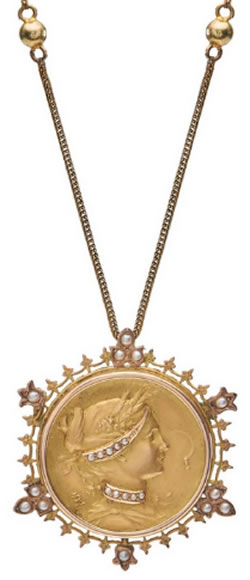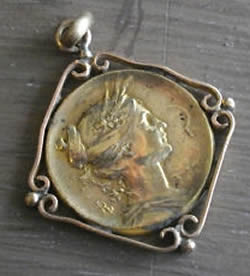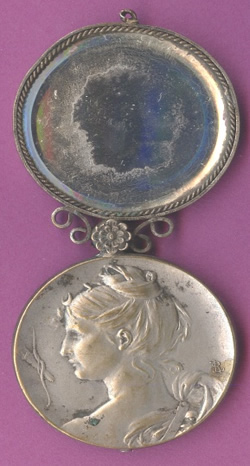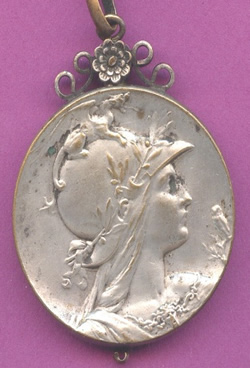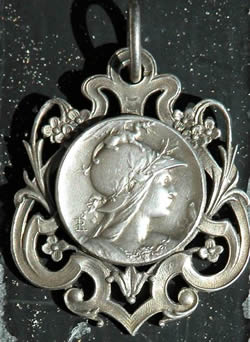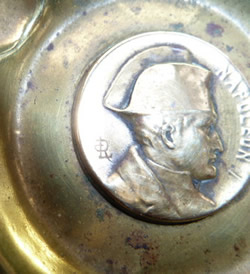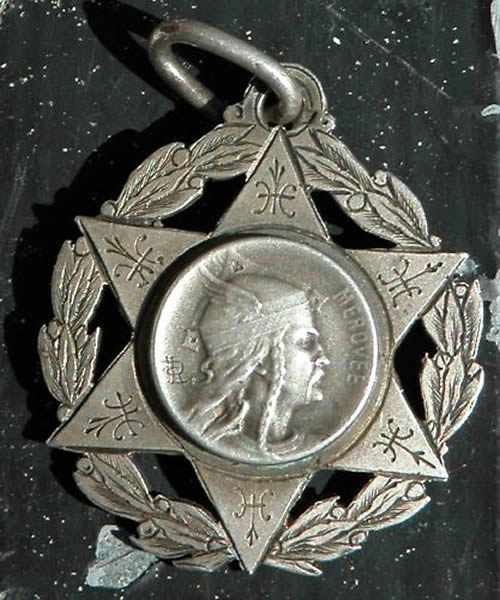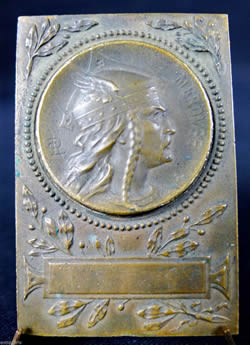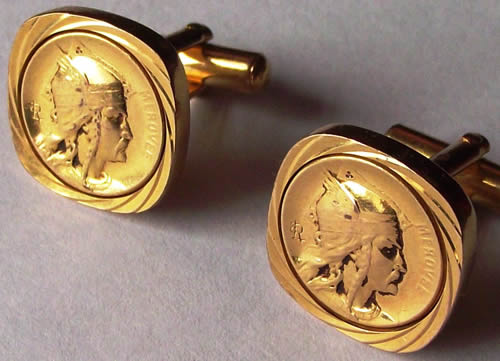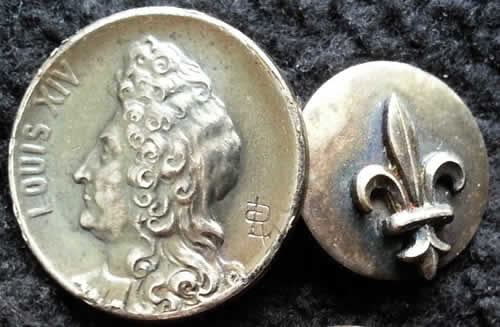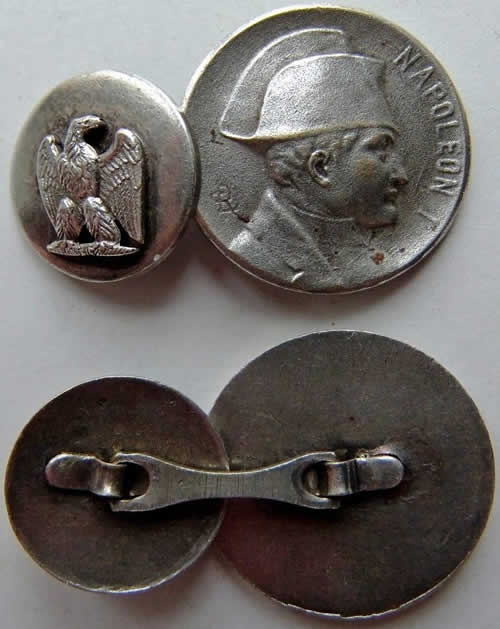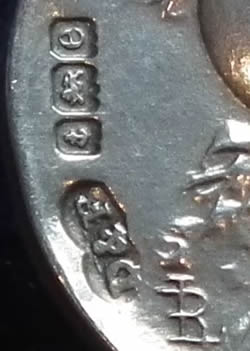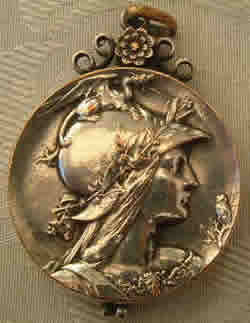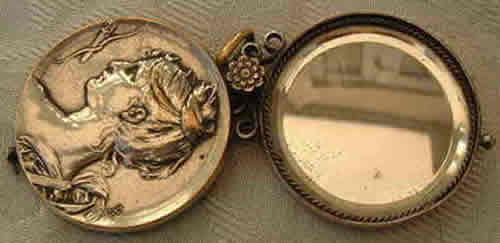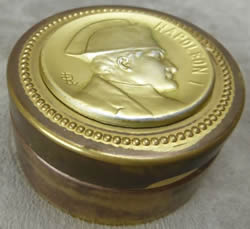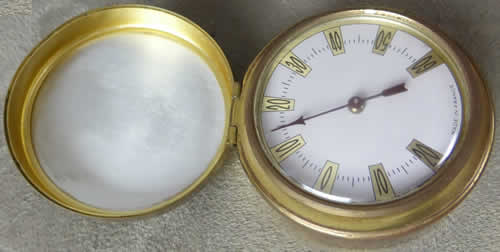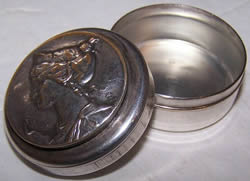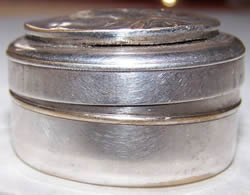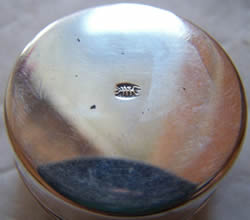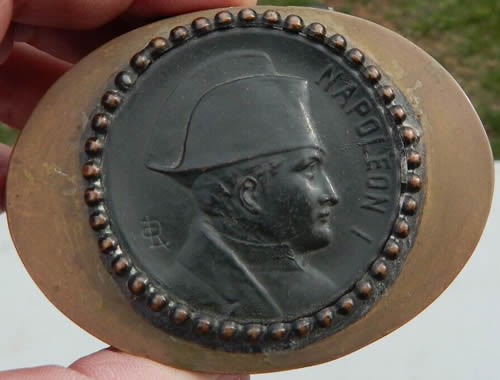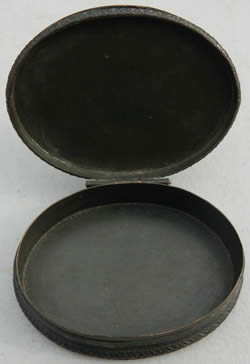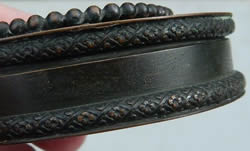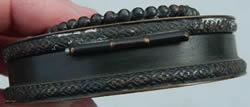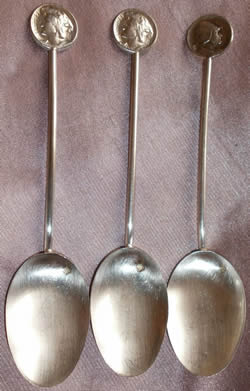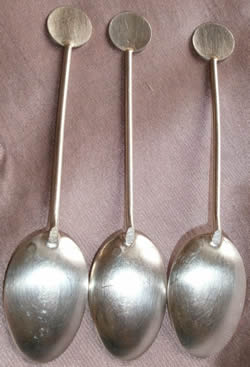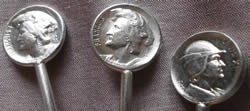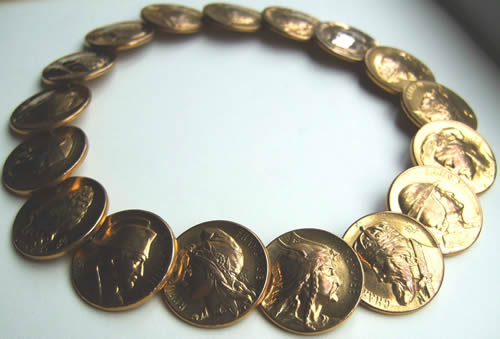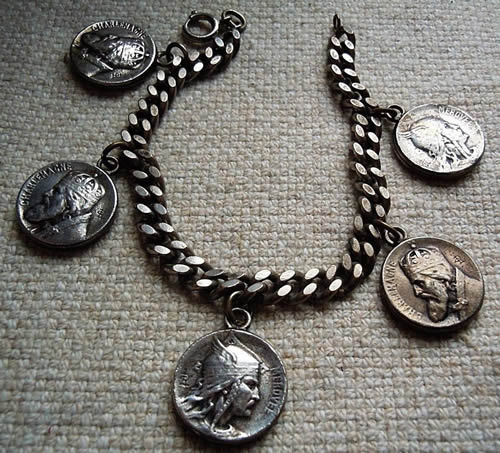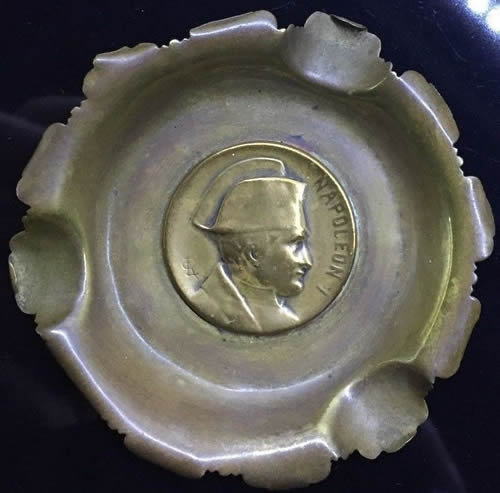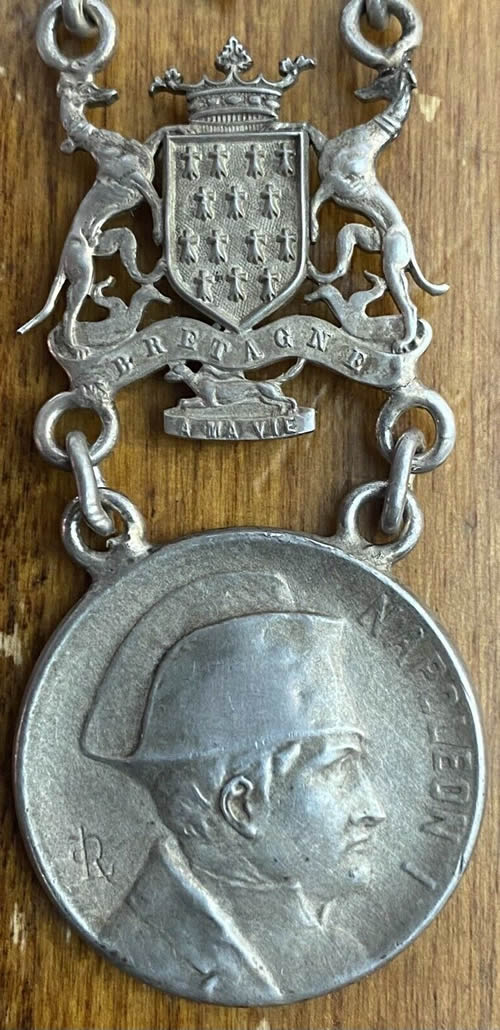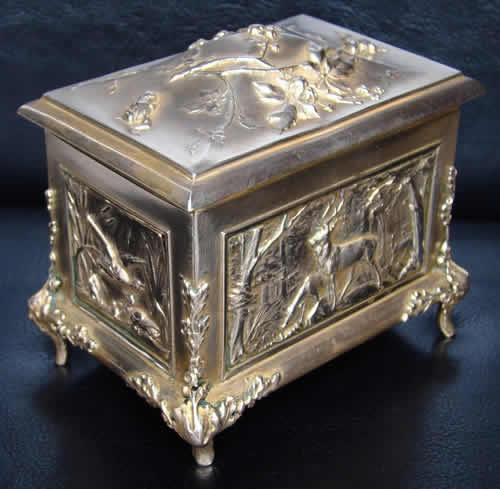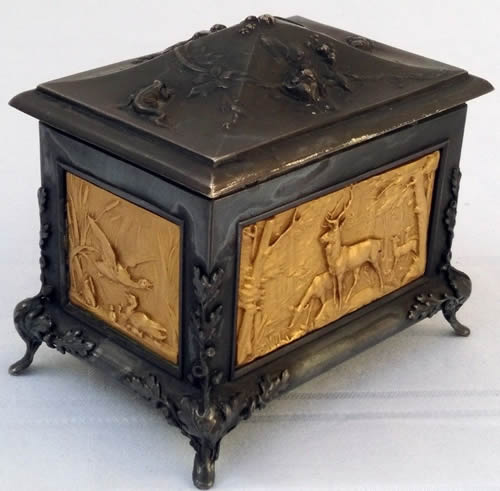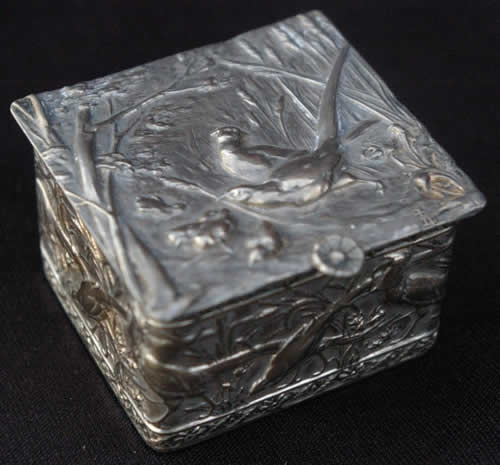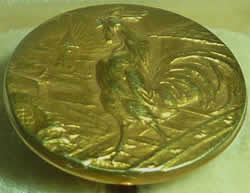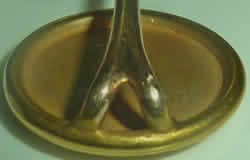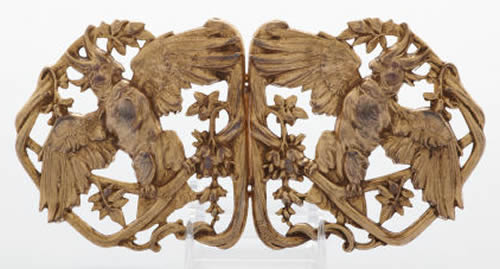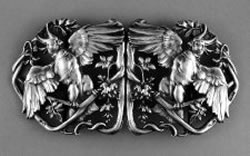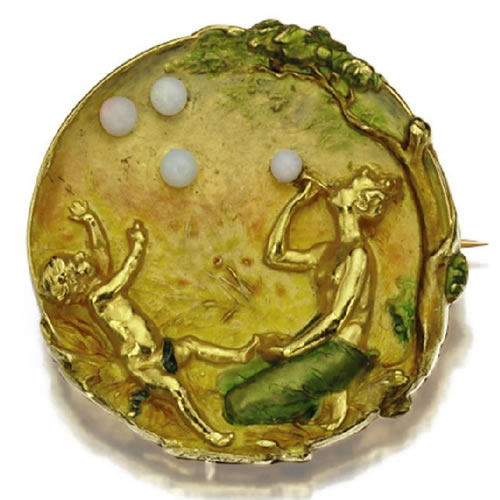 What follows is the front and back of a real 1935 French Railways Medal awarded by the French Minister of Public Works to some other Louis Rault that has nothing to do with our Louis Armand Rault. The medal is a civilian medal for 30 years of consecutive service with the French railways. Just included for chit-chat especially since the style of the front is like our guy's works and the name Louis Rault is shown on the reverse. It's signed O. ROTY at the bottom of the front. There was a French Medalist Louis-Oscar Roty that was also active in the late 19th and early 20th centuries that would explain the similarity of design to some RL - LR pieces. Roty died in 1911. The original decree creating/providing for these medals was made in 1913.