Lalique's signatures and marks shown on this page are all authentic signatures and marks from actual R. Lalique items. As you can see, Lalique signed his works in various ways.** Keep in mind when looking at the R. Lalique signatures that many of them can be faked and that many Rene Lalique signatures have been faked. You can check our Fake R. Lalique Signatures page and see lots of these fake signatures. It's best to think of it this way: Signatures do not authenticate pieces, in fact it's the other way around. Pieces authenticate the signatures they bear. Is it great to have a piece with a signature that you are certain is authentic and right for the piece to confirm what you already have concluded? Of course it is. But you only consider the signature after examining the entire piece without regard to the signature. To make the point, an apparently authentic piece with no signature sold for over $100,000 in 2010. But many phony pieces with fake signatures sold for good money on a regular basis during that same year. So don't buy the signature, buy the piece. Something else to keep in mind while viewing this page is that the lighting, background, and the angle of the photo can change some aspects of how a signature looks. Note: We've answered many frequently asked questions about R Lalique signatures in a News & Blog Article found here: Lalique's Marks and Signatures FAQ.
Any reader having a photo of an authentic signature that is not shown here, or that is a variation of a signature that is shown here, please Email it to us for possible inclusion on this page. We'd like to see a photo of the entire surface that the signature is on (if it's on the base, the whole base), and a profile shot of the piece, in addition to a high quality photo of the mark. The goal is to assemble as complete a set of actual photos of authentic signatures as possible. if you have specific concerns you'd like us to address for you on an individual piece, please check our Authentication Services. This page was first added to the website in July of 2011. In the future we will improve the page by adding more signatures and more details about the various signatures as time and availability permits. Note: If you hold your cursor over any photo, it will tell you what RLalique piece the photo was taken from.
Keep in mind that the same R. Lalique model might have been signed several different ways over its production lifetime. And when hand signing is involved, even the same signature can be different. To make that point, the top row below shows three examples of a hand signed R. Lalique over the molded FRANCE on 3 Haarlem Glasses.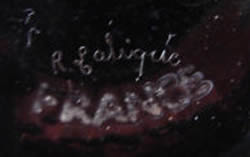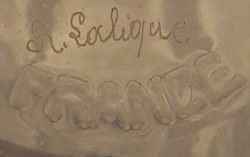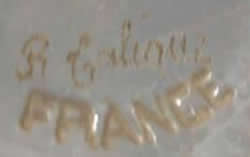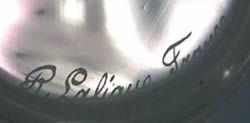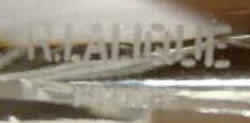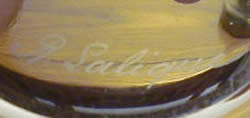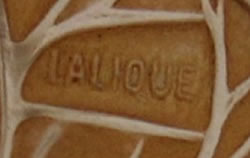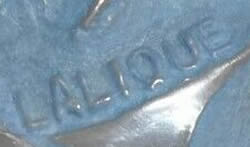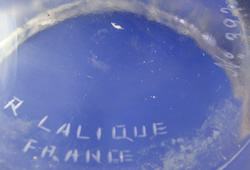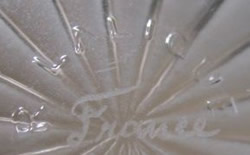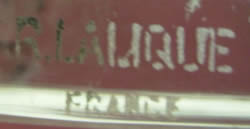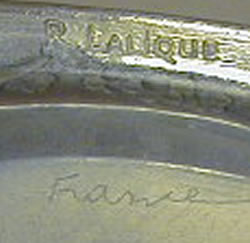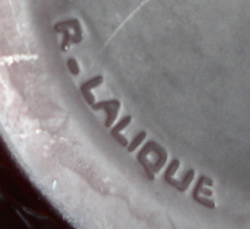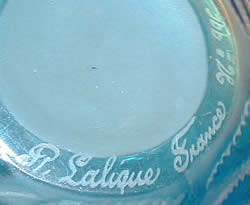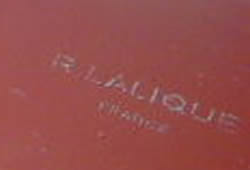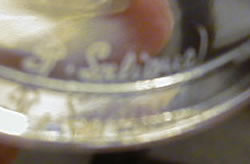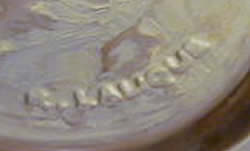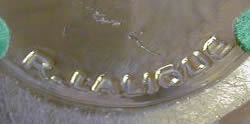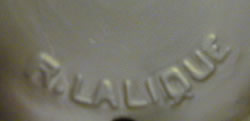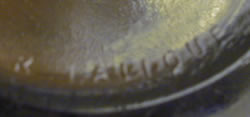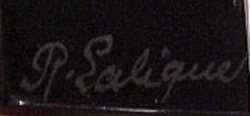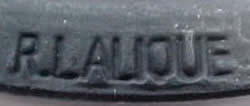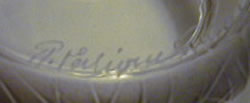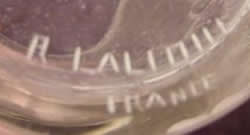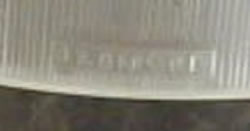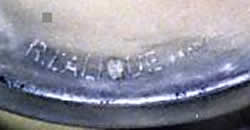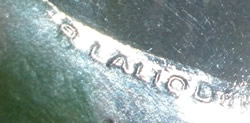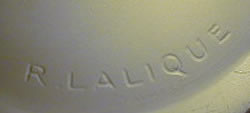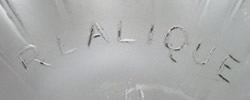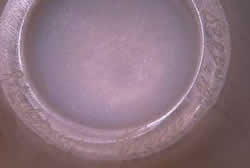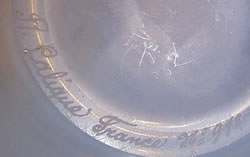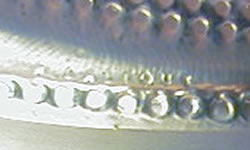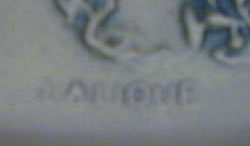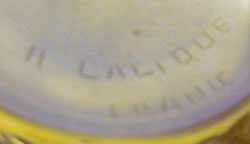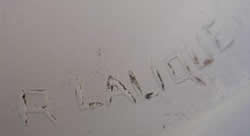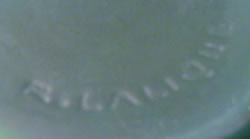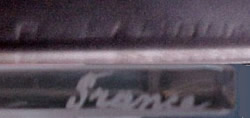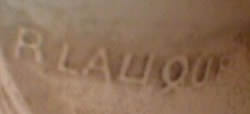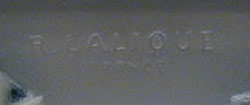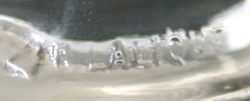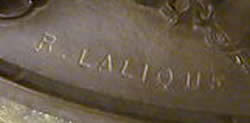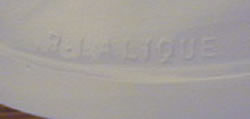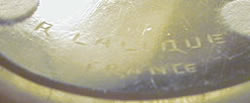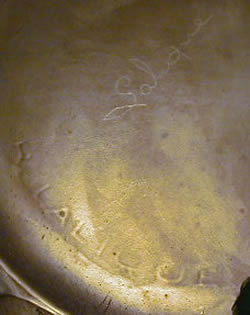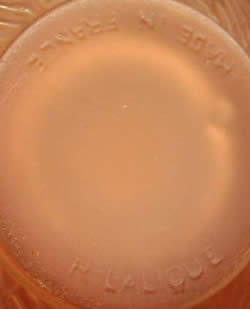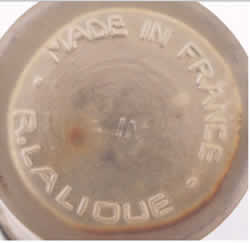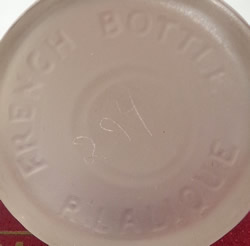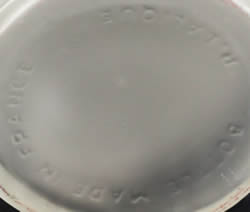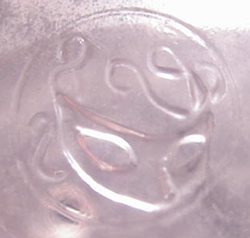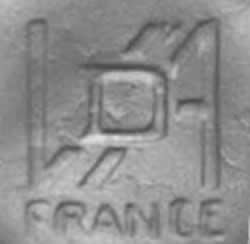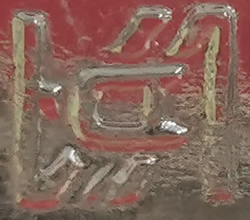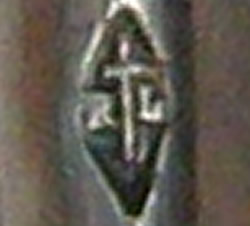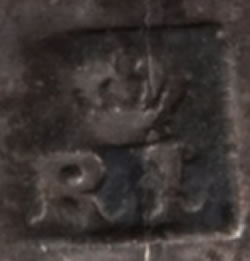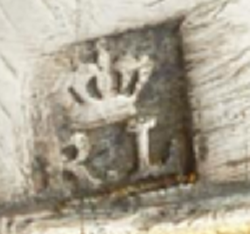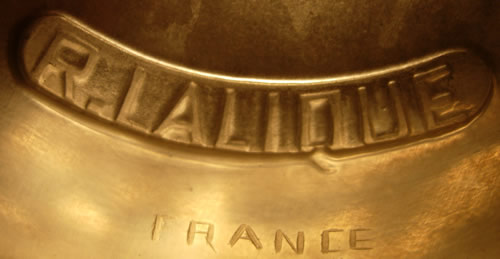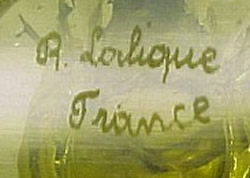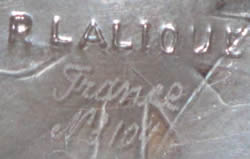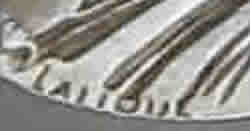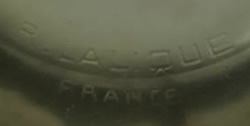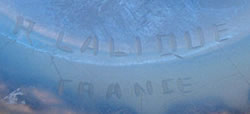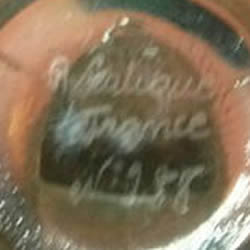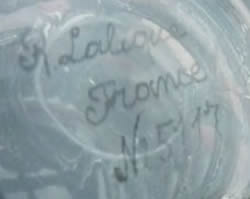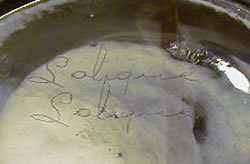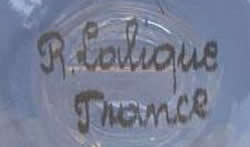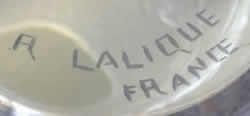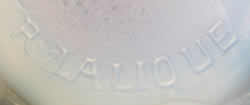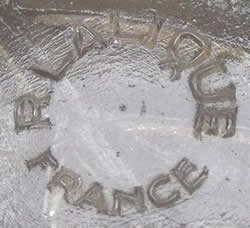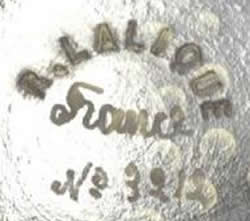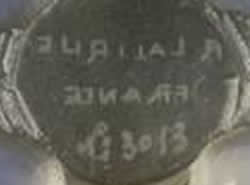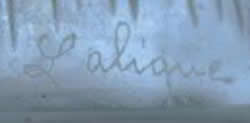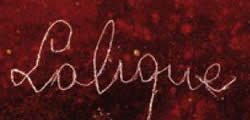 **In almost every case it would be most accurate to say that Lalique had his works signed in various ways, as he did not personally sign the vast majority of the pieces.